Current Partners

Led by The Center for Advanced Technology in Education (CATE) at the University of Oregon, MERLOT's Center for Learning In Virtual Environments (CLIVE) seeks academic, corporate, non-profit, and government partnerships appropriate to the promotion and stewardship of teaching and learning in 3D Virtual Worlds.

Sify Technologies is a pioneer and leader in the Internet, networking, and e-Commerce services in India and serves more than 1500 corporate and 600,000 retail consumers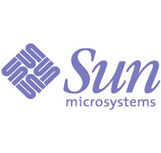 Sun Microsystems is a lead partner for CLIVE by providing hardware and technical expertise for integrating Sun's Project Wonderland open source software to create a 3D Virtual World specifically for CLIVE's mission to compare and vet 3D learning materials across other 3D Virtual Environments.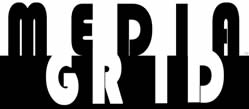 Media Grid's Immersive Education Initiative is also a lead partner for CLIVE, working to provide a "comprehensive end-to-end infrastructure for a new generation of virtual world learning environments, interactive learning games, and simulations". While CLIVE works primarily to develop the human capacity for educators across the growing number of 3D Virtual Worlds to articulate, compare, and contrast teaching and learning affordances within these digital learning environments, the Media Grid is leveling the playing field by creating access to these many environments through development of open standards, platforms, and communities of support.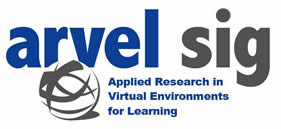 The mission of ARVEL is, "to steward a robust community of educators, scholars, and practitioners dedicated toward research in and on virtual 3D environments." Using a variety of research methods, they support a diverse approach to understanding the optimal use of virtual worlds and environments for educational purposes. Interested in developing a comprehensive research agenda intended to encompass the breadth and scope of learning potentialities, affordances, challenges, and shortcomings of immersive virtual learning environments, ARVEL is provided resources and tools by CLIVE in exchange for advice and support on research-related matters in the virtual worlds community.
3D Virtual Learning Materials
Find peer-reviewed 3D Virtual Worlds materials in your discipline. MERLOT disciplines within The Center for Learning In Virtual Environments will be announced here soon.
Case Studies / Best Practices
Learn about how CLIVE faculty are using 3D Virtual Worlds resources in their courses. This area features case studies of CLIVE faculty that are adopting and utilizing Virtual 3D Learning resources to enhance the teaching and learning process. It also highlights some of the best practices of teaching with Virtual 3D resources.
Guidelines for Using Technology in Teaching & Learning
top of page